How do I return a stock item?
Custom products cannot be returned or exchanged. We only accept returns or exchanges on stock products.
You will need an Sign In with an online account to process a return. If you haven't created an account and want to submit a return, click on Create Account at the top of this page. You will need your customer number and billing zip code to create an account. If you don't have these, please call us at (800)-626-4948, ext 100, and we will setup an account for you.
Follow these guidelines before returning items to Advantage Emblem.
A Return Merchandise Authorization (RMA) must be included with the return or exchange of stock patches or pins. You must sign in to obtain an RMA. If you haven't already created a user account, please CREATE AN ACCOUNT at the top of the page. Once you are signed in, click on TRACKING at the top of the page. From the drop down menu, select STOCK PRODUCTS RETURNS.

Returning your patches may change the Mix & Match price for your order. The cost of the patches you keep will be recalculated at the Mix & Match quantity price for them. Your credit is the difference between what you were originally charged and this new amount.

Returns less than $10.00 are not accepted.

Discontinued, dated or custom patches are not returnable.

The credit card used for the purchase will be credited back. For purchases paid by EFT (Electronic Check), a check will be mailed to you within 5-7 business days. A credit memo will be posted to accounts with net terms.

All returns must be in good condition. Patches with stickers or other markings cannot be accepted. Please rubber band in quantities of 25 pieces.
Where do I go to enter my return?
Sign in and click on the Tracking menu at the top of the page. Select STOCK PRODUCT RETURNS and ADD A RETURN as shown below.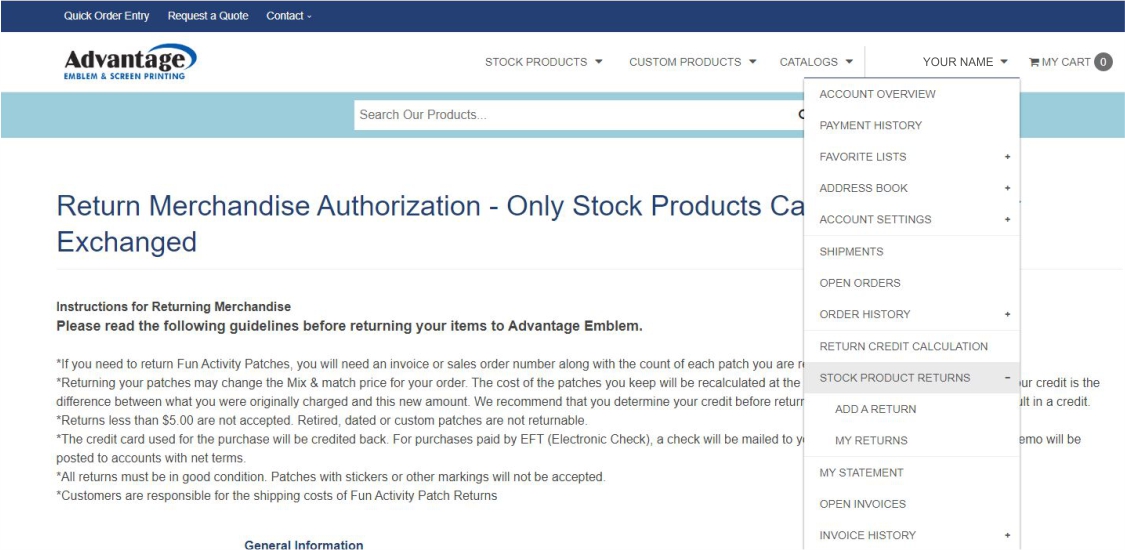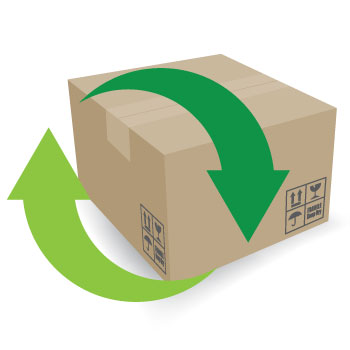 Exchange Patches
Exchange your extra patches for ones you need.
Follow the directions above for a Return Merchandise Authorization (RMA).

Include in your return, a list of patches and quantity you want of each. For exchange of 49 or less patches, a shipping charge of $5.00 applies for shipping the exchanged patches to you. For exchange quantity of 50 or more, the patches will ship to you free of charge.